OVID – "The Erotic Poems" (Penguin Classics, 1982)
Continuing my exploration of Roman literature I thought I'd tackle one of the great poets of the period, Ovid (Publius Ovidius Naso), 43 BC – 17 or 18 AD, most famous for his lengthy 'Metamorphoses.'
To be honest, I've never been a great fan of poetry: perhaps put off by forced readings of such horrors as Walter de la Mare at school, which somehow served to cancel out the appeal of Milton and Chaucer.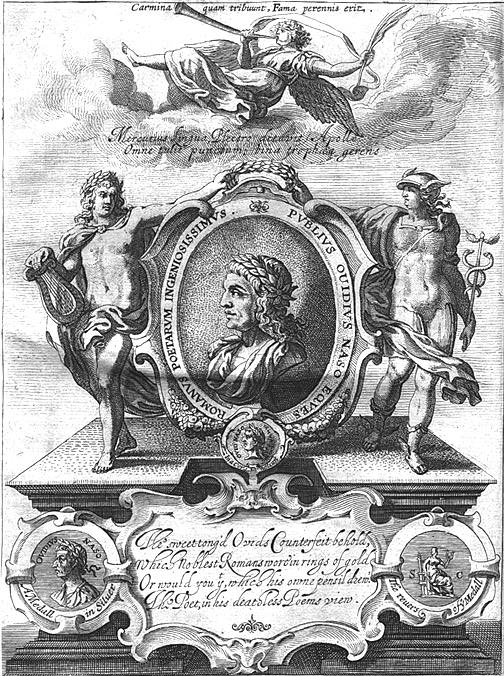 But, having thoroughly enjoyed Martial's epigrams, and given the promising title of Ovid's tome, I thought it high time to overcome my prejudice and dive in.
The book consists of three main parts which deal with elegies to Ovid's mysterious mistress Corinna, the practical aspects of acquiring love (by which we mean ways of seducing women),  and how to dispense with it once things have turned sour.
It has to be said from the start that the title is slightly misleading for the modern reader in that the term 'erotic' is employed in its classical sense (relating to love), and thus anyone expecting accounts of kinky perversion is likely to be disappointed. The book is not a sex manual, either.
However, it is both frank and practical, and while the technical details of the bedchamber are largely left to the imagination, it provides explicit instruction on how to get, keep and ultimately dispose of romantic conquests.
Again, the modern reader will struck by the fact that human beings have not changed : much of the advice contained within the poems still holds true today, and aside from the frequent allusions to Greek and Roman mythology (of which some knowledge is required for a full understanding), it contains essentially the same tips as any modern material on the subject you can find on the Internet.
Not only are the contents pertinent and interesting, the translation of Peter Green is particularly fine, resulting in a smooth, fluent read, rich and yet not overly-intimidating in its vocabulary. Thorough explanatory notes are provided to help with the Roman contexts (although unlike Loeb editions, one is forced to turn to appendices rather than have them as more easily accessible footnotes), and the overall effect is of an eminently pleasurable read, even for those who feel poetry is not for them (there are no rhyming couplets here).
A fine work, and I look forward to tackling 'Metamorphoses' in the near future.
More of my book reviews can be found here.